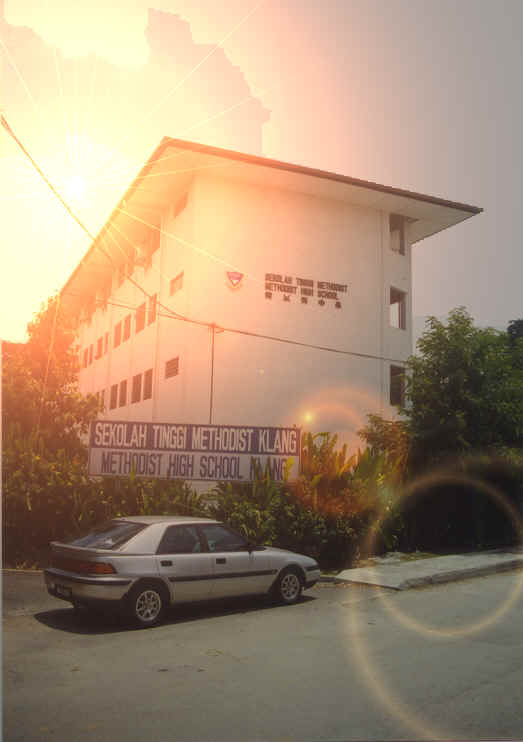 School Motto: " To Strive, To Serve"
All students of Methodist High School are aware that it is their social responsibility to be of service to others.
School Philosophy :

At Methodist High School Klang the Fundamental Philosophy Of

Methodist Education objectives and the Principles of the Rukun

Negara form the Foundation for the Moral and character development of the students
"Kepercayaan kepada Tuhan

Kesetiaan kepada Raja and Negara

Keseluruhan Perlembagaan

Kedaulatan Undang-undang

Kesopanan dan Kesusilaan."
MHS Klang stresses the Total Development of the student as a person and as an individual in His or Her own right.
To this end, Methodist High School Klang will provide:
A Teaching and Learning Environment consonant with the cultural disversities of the Nation, the socio economic realities and national objectives.
Education that will stress Community Responsibilty, Discipline and Sensibility through individual and the group involvement in practical subjects.
Education which stresses the Development of religious, spiritual and moral values.
Vision Of Methodist High School
MHS Klang will become a fine Educational Institution, producing dynamic student of academic excellence with good leadership qualities, disciplined and motivated.
MHS Klang student will be caring Members of Society, sensitive to the needs of other, especially the poor and the handicapped.